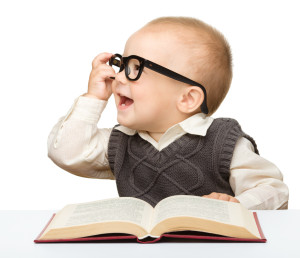 Babies are impressive! They start learning in the womb. After a couple of months, they have basic maths abilities, are sensitive to other people's perspective, and have learned a great deal about fairly complicated parts of their native language.
At the City University Cognition and Development Centre, we are in awe of these feats, and we are trying to understand how babies do them. We explore topics such as how babies (and adults) learn and process language, how they perceive and remember words and objects, and what they know about others.
This page is still under construction, but if you have any questions, please feel free to contact us.